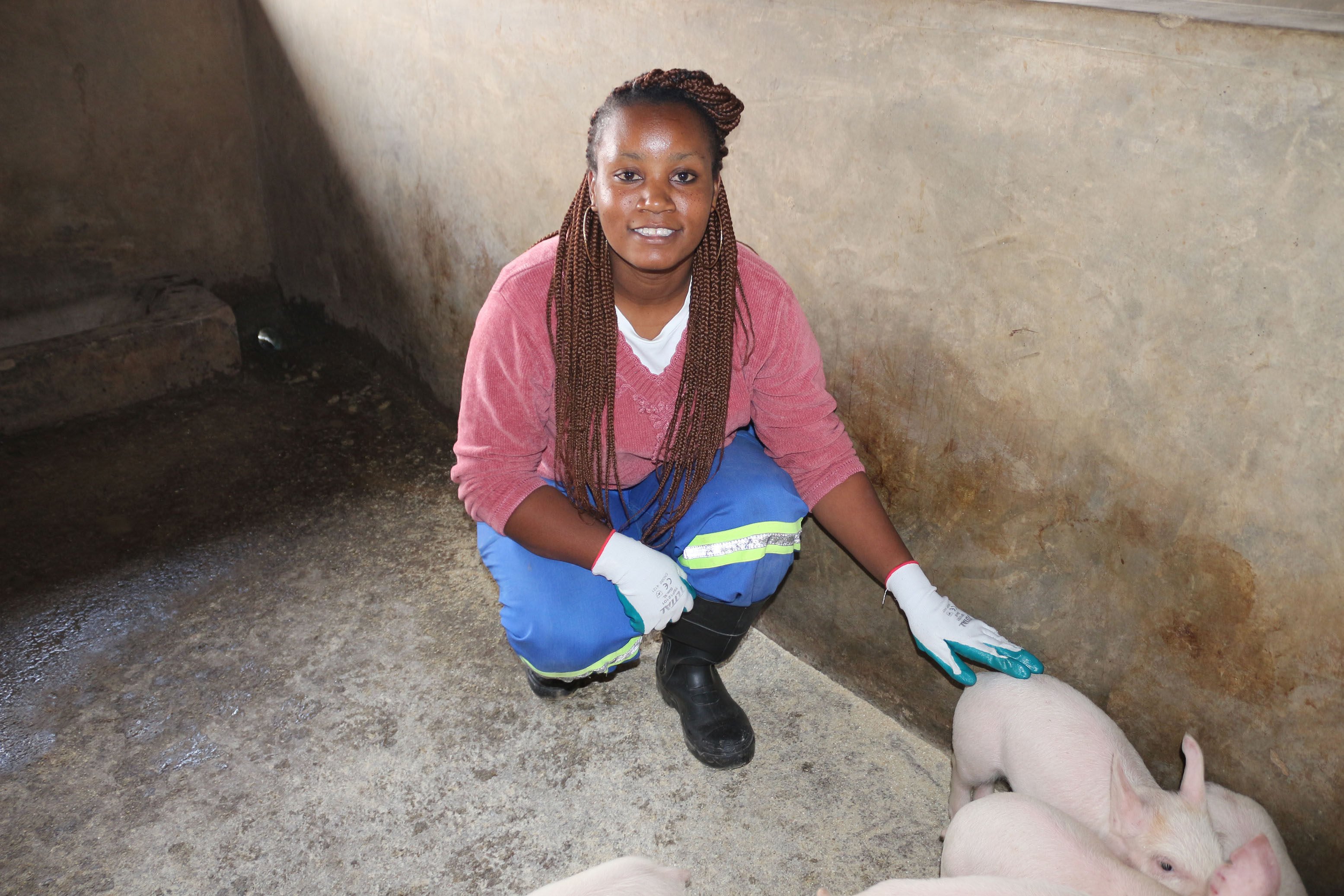 The VALUE project is addressing some of the viability challenges faced by pig producers and will provide a launch-pad for commercialising their production.
Located about 15 kilometres South East of Marondera Town in Ward 23, Tarara farm lies on a spacious swath of land littered by various species of vegetation which break only to accommodate an array of buildings, giving the impression of a hive of activity. The worn-out dust road betrays frequent movement into the plot where one's attention is immediately drawn by the cacophony of sounds bellowing out of the pig sties – this is a pig farm on the rise.
The owners, Brian and Kimberly Nyatanga, a young and energetic couple recount the journey they took to establish the farm and outline their dreams for this project.
"This has become our new life and these pigs have given us hope. We are currently operating a 12-sow unit, our goal is to reach a 200-sow unit. In addition, we have plans to fully integrate operations, through the establishment of an abattoir and biogas digester." Kimberly Nyatanga the co-owner says.
As with 992 small and medium scale farmers registered so far under the VALUE project, the hopes of commercialising their pig production are faced with a plethora of challenges that must be surmounted.
Kimberly becomes pensive as she narratives some of the challenges they are currently facing in realising their dream of fully commercialising their pig production. "The market prices for the product are very low, stock feeds and veterinary drugs are costly making it difficult to sustainably continue production."
"I am hopeful that the coming in of the VALUE project will go a long way in addressing some of the viability challenges I have mentioned and provide a launch-pad for commercialising our production"
Under the pork value chain, the project will facilitate the establishment of Pig Producer Business Syndicates (PPBS) in Mashonaland East and West corridors which will have Business Management Units that will drive the development of viable pork value chains for small scale farmers. For instance, the project will provide market linkages, establish and refurbish abattoirs and cold chain facilities in the two provinces. Technical and non-technical trainings that include animal health management, localised feed formulation, leadership skills and pork business development will be facilitated to support farmer transformation. In addition, the PPBS will be capacitated to ensure bulk procurement of veterinary drugs through collective bargaining.